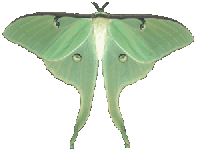 Apostolic Answers
brotim@basrelief.net
I have nothing to do with
the ad content!

---
"...but there be some that trouble you, and would pervert the gospel of Christ. But though we, or an angel from heaven, preach any other gospel unto you than that which we have preached unto you, let him be accursed" - The Apostle Paul
Apostolic Answers is Biblical truth according to the Bible that was recorded by the Apostles. I don't have every solution but He does! Try Christianity as Christ desired you to. Learn the message of the Bible which is that God is very much alive and that He has gone to a great deal of trouble to give you the opportunity to get aquainted with Him!



Drop in and Chat!
---
The Bible on:
---
Trinitarian Challenge
False Teachings
---
Preaching - 500 words more or less!
---
Your Questions Answered
---
Biblical Prophesy
---
My Story
---
HERE'S HOW TO BE SAVED!
---
---
I started this site on 10/24/96 and I didn't know "ht" from "ml" but I will include things such as a list and short debunking of current false teachings, a challenge to the Trinitarian doctrine and answers to your questions. I am always updating the site! Keep checking back!
Send in your questions and if I can't answer them I will ask God to direct me to who can. PLEASE! Remember to give me your E-mail address. I "love" the post I get that say "You are all wet and I can prove it! Please FEEL FREE to respond!" and there is NO E-mail address. :-)
More later. If you have any questions at all write me!
Like this Page ?
Email a friend !
---
Useful Stuff - Use with care!
A link is not necessarilly an endorsement.
---
---
Best experienced with opened eyes and


---
This site built entirely of
** Recycled Electrons! **
---
Copyright Policy


You may freely use anything on these pages as long as the text is copied unaltered or quoted in correct context. The graphics are free for private, non-commercial use. You also may not teach anything from this site word for word as your own original material. I take credit for none of this. This was freely given to me and I freely give it to you. DO NOT SEND DONATIONS! I do not sue. I will however refer unrepentant violators of this agreement to my "Daddy!"
---
....